Consider:
1) The current forecast for Saturday's game is, "High 52F. Winds SE at 15 to 25 mph. Chance of rain 90%. Rainfall around a quarter of an inch."
2) The game no longer carries bowl implications for us, and our season is mercifully coming to a close. 
3) A couple of the players that I might have liked to see one last time aren't able to play.  
4) We are massive underdogs and it could be a blowout, although somehow I don't expect it.
5) Domers will offer any price, so I could probably sell these tickets to pay for 30-50% of the cost of next year's season tickets.
6) My wife is bugging me to do something else on Saturday. (This might trump all other reasons, unfortunately.)
As a result of all of this, I am considering bailing on the game. 
On the flip side, I saw this photo and felt
unable to resist
one last game this season at Stanford Stadium, like a gambler or an addict that simply can't stop, even though he knows better.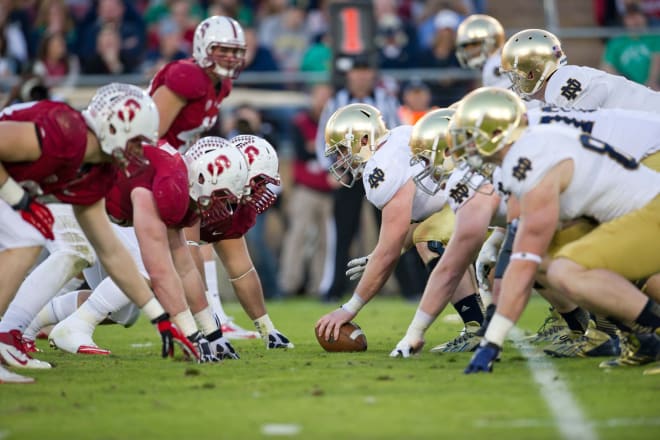 Season Ticket Holders and other local fans - are you going to this game despite it all, or will you opt to watch from home, staying dry and emotionally removed after last week's agony?