The pandemic-induced economic decline in April meant a 34.8% annualized drop in GDP for Q2, 2020.  By way of comparison, the worst drop on record was 10% in 1958 -- during a global flu pandemic.  Consumer spending collapsed as Americans sheltered in place. And here's an oddity: net government spending will actually decline. Federal outlays jumped like crazy, but state and local government spending shrank due to collapsing tax bases.
Q3 is expected to increase by 16.7%, according to a Wells Fargo survey of economists, so not quite a "V" shaped recovery. Our management doesn't expect the economy to fully recover until 2022, assuming all goes reasonably well. The new stimulus will help. More spending, less unemployment help:
https://reason.com/2020/07/28/the-next-c...ut-to-eat/
https://www.bloombergquint.com/global-ec...r-recorded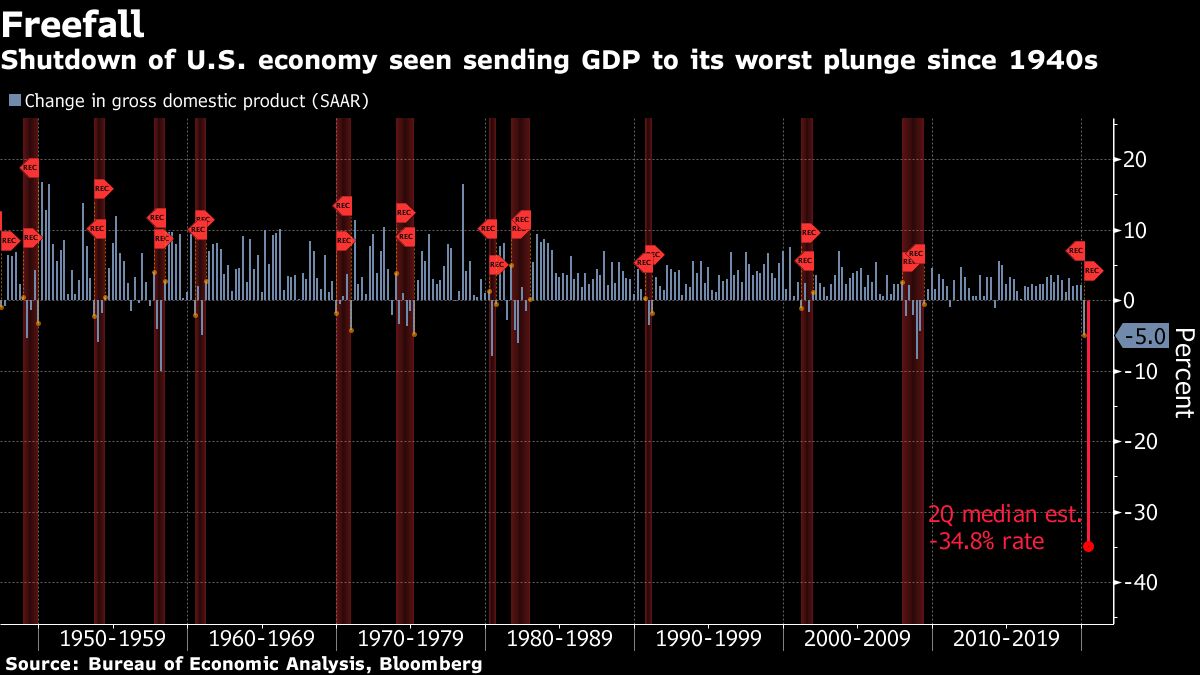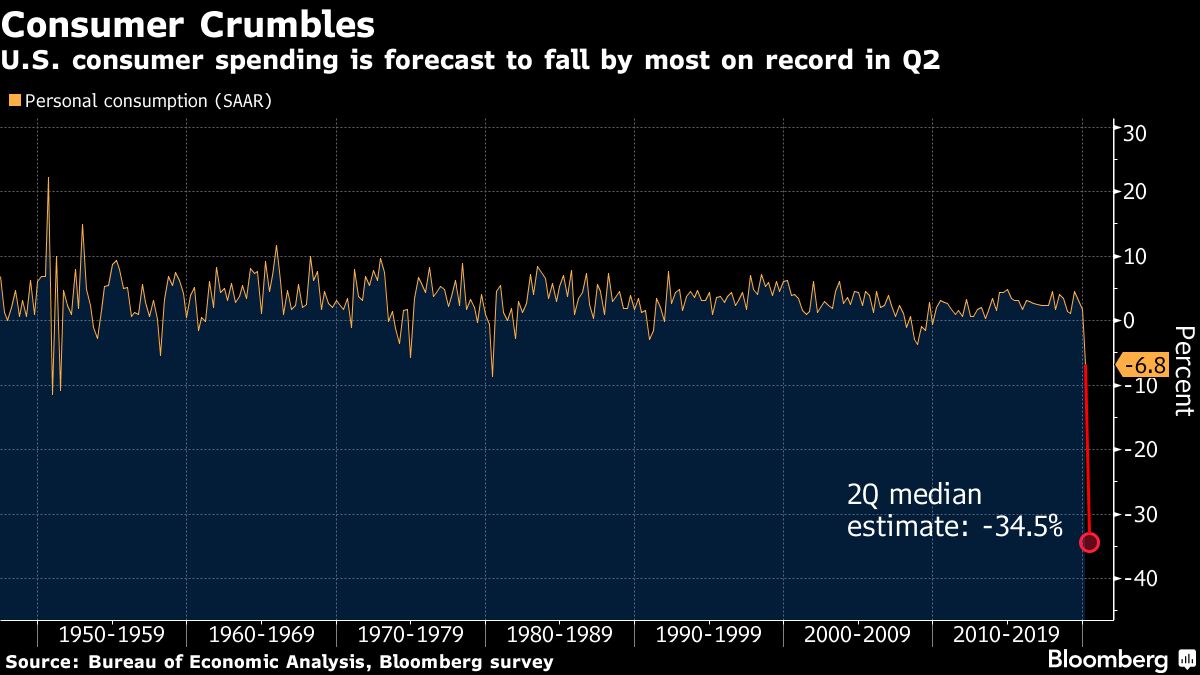 BTW, the Q3 results will come out right before the presidential election. And there are indications that Biden is expected to win:
https://fivethirtyeight.com/features/vot...n-chances/
77-year old Biden will make his VP selection next week.
https://news.yahoo.com/biden-vice-presid...13551.html
Biden's VP choice will be critical. Most people understand that the VP has an increased likelihood of being elected president. How does President Kamala Harris sound?
https://apnews.com/d3fc8b88cde56bac9f1e7b5e494fb019
---
Audaces fortuna iuvat